Social Media Marketing Consultant Course
Social Media Marketing Consultant Course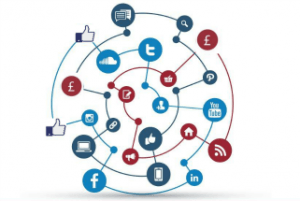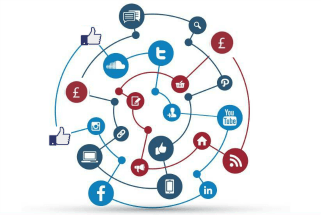 Learn How To Become A Professional Social Media Marketing Consultant With ZERO Experience In One Of The Fastest Growing Industries In The 21st Century…
Join us on this comprehensive course where you will learn all you need to know to set up and manage your own professional Social Media Marketing Consultant Business. This course will teach you everything you need from getting high-paying clients to running successful campaigns, all whilst building an outstanding reputation as a Social Media Marketing Consultant, even with no prior experience! 
Social Media Marketing Is Now One Of The Fastest Growing Industries Of Our Time
Social Media is now a 'must have' marketing tool for all types of businesses. However, business owners are struggling to understand and find the time to manage their Social Media Platforms. This has opened up a highly lucrative opportunity for anyone with the skills to tap into this market.
What To Expect During This Course 
Over 7 hours' worth of EXPERT tuition, guidance and insider tips for setting up and running a profitable Social Media Marketing Consultant business from home.
SECRET software tools used by the pros to analyse competitors and find out exactly what Social Media content works best.
Ninja strategies for getting over 10,000 "GENUINE" Facebook LIKES for your clients for less than 1p per LIKE.
How to operate like a PRO Social Media Marketing Consultant.
Step-by-step tuition and post-course training videos. Perfect for people who have little or no experience of social media.
Learn and understand the TOOLS you MUST use in order to be successful. [LIVE DEMOS]
Strategies and INSIDER tips for taking your business to the next level.
Leading edge tuition and CUTTING-EDGE resources.
Learn which marketing strategies on social media are the most EFFECTIVE.
You Will Also Discover … 
What the 1% of Social Media Marketing Consultants do not know about this type of business.
How to earn over £100,000 per year as a social media marketing consultant.
REMEMBER … Your Social Media Marketing Consultant business can be run in your spare time and from your home. Therefore, there is ZERO risk to you when starting up your business.
About Your Instructor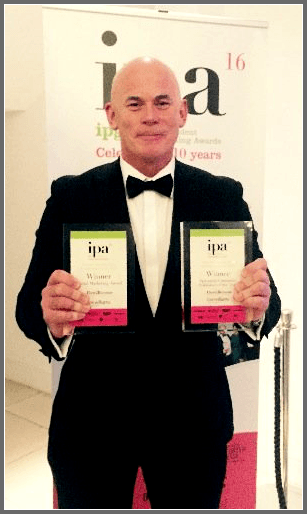 Richard McMunn, Founder of 'How 2 Become' After a career in the Royal Navy and then the Fire Service working in training and recruitment,  Rick started his own publishing business in 2005, launching a range of career guides, which were designed to help job seekers gain employment. In 2017, Rick won the Specialist Consumer Online Publisher of the Year Award and the Nielsen Digital Marketing Award, too. The judges recognised him for his energetic publishing, brilliant ideas and highly pro-active marketing. Rick is an award-winning entrepreneur, a public speaker, and multiple No.1 best-selling author whilst making over £5 Million in the process. He has authored and self-published more than 150 books and is also the UK's leading book publishing coach to scores of aspiring authors in the UK.
Course Modules Breakdown:
Understanding social media – the building blocks you need to have to become a successful Social Media Marketing Consultant.
How social media works and what you need to know in order to match the pros!
Social Media Management Tools – the secret tools used by the professionals to BOOST social media engagement and traffic. [Includes post-course TRAINING VIDEOS]
LIVE demos of how to use some of the most effective Social Media management tools to prove they really do work!
How to get clients: even if you have zero experience in social media, this module will teach you how to hit the ground running and find high-paying clients.
Post-course training videos that teach you how to set up social media accounts for EVERY platform.
Facebook strategies that work!
How to use Twitter, Pinterest, and Instagram to grow your clients business! [Includes management tools to make your job easier].
Creating and scheduling content for Facebook, Twitter, Pinterest, and Instagram. Includes software tools that will find content for you, so you don't have to search!
How to optimize campaigns for SUCCESS.
Reporting social media activity to your clients to PROVE what you are doing really works!
Top INSIDER tips for making a huge impact for your clients on ALL social media platforms.
Gaining credibility: If you have zero experience as a social media marketing consultant, you will need to gain credibility FAST. This module teaches you how to do exactly that.
3 highly effective ways of gaining clients FAST!
How to use FREE outsourcing websites to promote yourself as a social media marketing consultant.
How to carry out a social media audit for your clients and provide PROOF you can make a difference to their brand and online presence.
Social media audit checklist and blueprint.
The different services you can offer your clients in order to maximize your time and give you the freedom you want. [Run your business from home].
Charging your clients and getting PAID.
Hourly-rate formula calculations and project rate calculations- learn what to charge your clients based on hourly rates and project rates. [Get PAID what you are worth!]
A case study of how to get 10,000 genuine Facebook LIKES for your clients for less than 1p per LIKE! [PROVEN STRATEGY]
FAQ session
Who Is This Course For?
This course is delivered in a step-by-step manner, so it is perfect for people who have little or no experience of Social Media Marketing. One of the best things about this course is that you need no prior experience as a Social Media Marketing Consultant to get started. In fact, you don't even need a social media account of your own! You will discover how to leverage the tools and strategies that are available RIGHT NOW at your disposal to get your Social Media Marketing business off the ground. What if you are working in this industry already? Rick will teach you tried and proven strategies that you can successfully apply to your existing Social Media Marketing business, along with some ninja strategies to get high paying clients to take your business to the next level. The simple fact is, virtually every online business needs a social media marketing strategy in order to be successful and most of them are really poor at it – this is where YOU come in.
Start Your Own Social Media Marketing Agency Now
Immediate Online Access: £297