The Ultimate Traffic Hacks Course
The Ultimate Traffic Hacks Course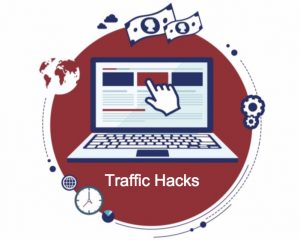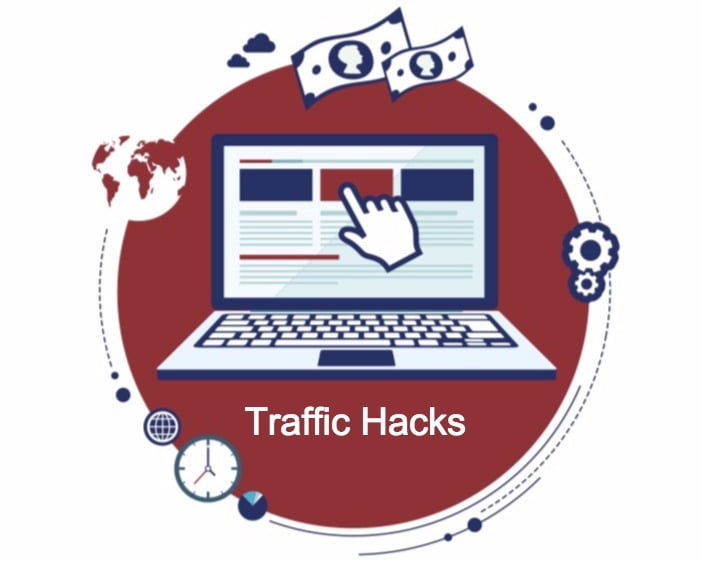 Learn How To Generate More Traffic, Followers & Likes For Your Website, Social Media Platforms & Business. 
Do you want to the learn the best ways to drive traffic to your website? Do you want to learn how to get masses of leads for your business? Do you want to know how to get thousands of likes and followers for your social media accounts? If you've answered yes to all of the above, make sure you attend the ULTIMATE Traffic Hacks course with best-selling author, Richard McMunn.
As an entrepreneur or business owner, you know one of the most frustrating elements of business is to get consistent, sustainable and long-term visitors to your website, social media channels or into your business. Staying up to date with current traffic generating strategies can be difficult and trying to figure out what will work best for your business can be confusing and time-consuming so you need proven strategies from a trusted source to help you generate the traffic you need to make your business and profits grow. Once you learn the tips and tricks that work for generating consistent traffic and leads, it then gives you the opportunity to turn these visitors into paying customers. This information-packed Traffic Hacks Course is designed to show you everything you need to know in order to generate masses of traffic for your website, social media channels and your business.
Course Modules Overview
✔ The Most Up-to-Date Methods for Generating Traffic How to Generate Huge Quantities of LIKES & FOLLOWERS for your social media accounts
✔ Twitter Traffic Hacks Modules How to Generate LOADS of Traffic Inexpensively with AdWords for video/YouTube Ads
✔ How to RANK on the 1st Page of Google
✔ Facebook Traffic Hack Tutorials
✔ Discover How to Setup a Profitable YouTube Ads Campaign
✔ How to Build a Following on YouTube: Instantly Create Ads to attract Shares & Subscribers Pinterest and Instagram
✔ Traffic Generation Strategies
✔ How to build a Massive List for your website Using Facebook + FREE giveaways!
✔ Discover How to Reach Your Ideal Customer
You Will Also Learn …  
How to Reach Your Ideal Customer: Target potential customers for your business based on who they are, where they are located, and what their interests are. Plus LOTS more!
What To Expect during This Course 
7 hours' worth of EXPERT TUITION, and tutorials on the latest, cutting-edge strategies for traffic generation.
The TRAFFIC HACKS the most successful entrepreneur are using in their businesses TODAY!
Learn everything you need to know in order to generate INSTANT TRAFFICfor your website.
EASY TO LEARN strategies, information-packed course – easy to absorb and apply.
CHECKLIST & BLUEPRINTS to drive traffic to your website and social media channels.
STEP-BY-STEP tuition by an expert tutor who won the 2017 Nielsen Digital Marketing Award.
About Your Instructor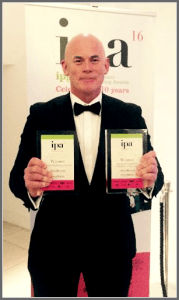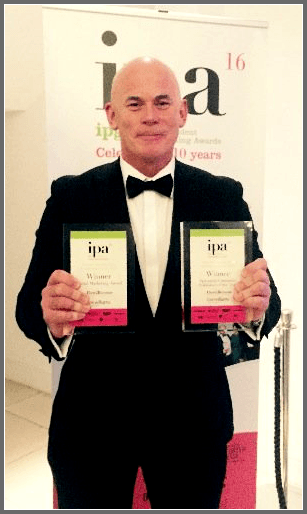 Richard McMunn, Founder of 'How 2 Become'. After a career in the Royal Navy and then the Fire Service working in training and recruitment, Rick started his own publishing business in 2005, launching a range of career guides, which were designed to help job seekers gain employment. In 2017, Rick won the Specialist Consumer Online Publisher of the Year Award and the Nielsen Digital Marketing Award, too. The judges recognized him for his energetic publishing, brilliant ideas and highly pro-active marketing. Rick is an award-winning entrepreneur, a public speaker, and multiple No.1 best-selling author whilst making over £5 Million in the process. He has authored and self-published more than 150 books and is also the UK's leading book publishing coach to scores of aspiring authors in the UK.
Who Is This Course For?
As this course is delivered in a step-by-step manner, it is perfect for anyone who wants to learn up to date techniques and strategies for online Traffic Generation. One of the best things about this course is that you need no prior experience to get started. You will discover how to leverage the tools and strategies that are available RIGHT NOW at your disposal to drive traffic to your website and social media platforms. Rick will teach you tried and proven strategies that you can successfully apply to get consistent traffic for your business. The simple fact is, every online business needs a consistent stream of traffic in order to be successful so if you have an existing business or want to have a successful online business you need to learn how to generate traffic.
Study This Course Online Now